Seneca Lake Real Estate
Seneca Lake Real Estate can tell many stories of the past.  Why?  Because of it's prominence in the old days as one of the deepest of The Finger Lakes.  Seneca Lake is in the middle of the group of Lakes and home to military, commercial and personal properties today.  Also noted as one of the top winery regions in the State.  It would include many small towns and runs from the City of Geneva south to the small but beautiful community of Watkins Glen.
If you live in this area, or just travel thru regularly, perhaps you have wondered what it looked like in days gone by.  Maybe we can answer some of those questions by taking a peek at our video and learning some of the lore of the region.
Well, by the courtesy of Todd Post, of Post Real Estate on Lake Ave, in Auburn, NY, we compiled a recollection of what several of the area towns and villages looked like through old post cards.  And then found as many close by Seneca Lake Real Estate properties to give you an idea of changes and what is currently available as we compile these videos.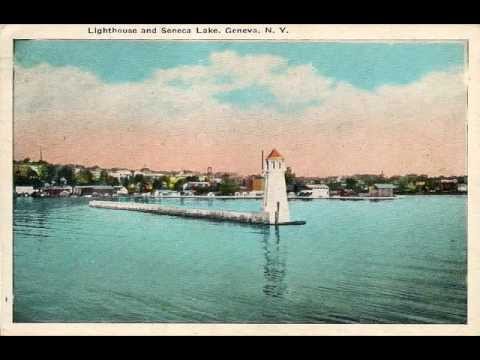 This area and ALL of NYS is rich with history.  We hope you find it as  interesting as we do and enjoy your tour of Seneca Lake Real Estate, Yesterday and today.